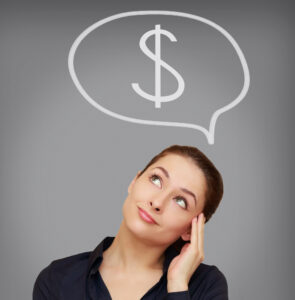 The desire for a shapely body contour that includes full, firm buttocks has been increasing in the last several years. Dr. Neal Goldberg, our board certified plastic surgeon, offers the implant-free Brazilian Butt Lift procedure, one of the most popular cosmetic enhancement options available today. Loving the way your body looks in and out of clothes is an invaluable feeling; however, many patients are curious how much the typical Brazilian Butt Lift will cost in real terms. To help you determine if this technique is right for you, we offer a quick breakdown of some of the typical fees associated with this operation. Dr. Goldberg will provide a more specific quote tailored to your needs and goals during your initial consultation.
There are many factors that will affect the total price of your Brazilian Butt Lift, and it's important to understand that some plastic surgeons will only quote you a portion of the final price. Some of the fees that are typically included are the:
Surgeon's fee
Hospital fee
Anesthesiologist's fee
Additionally, since liposuction is a necessary part of this procedure, factors such as the number of locations that will be used to harvest fatty tissue will also play a role in the final cost. In general, the expense for Brazilian Butt Lift will often range from about $4,000 to approximately $8,000. During your research, if you are offered a particularly low or high number, you should ask what the figure includes.
For your convenience, we offer a wide selection of financing options. We also work with CareCredit®, a medical lending agency that offers affordable monthly payment plans to qualified applicants.
If you have additional questions about the cost of Brazilian Butt Lift, contact us today. Our friendly and knowledgeable medical team can provide more information or help you schedule a consultation with Dr. Goldberg.