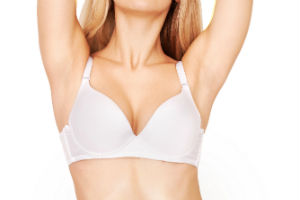 If you are looking to increase the size or improve the overall appearance or shape of your breasts through cosmetic breast surgery, Dr. Neal Goldberg, considered to be one of the best plastic surgeons, is proud to offer breast augmentation in his practice. Breast Augmentation can help:
Improve body proportion/symmetry
Increase breast size
Improve self-confidence
Am I a good candidate for breast augmentation?
3585 View Gallery According to the American Society of Plastic Surgeons in 2009, nearly 300,000 women turned to breast augmentation due to dissatisfaction with their breast size or shape, which can affect the overall proportion of the body. Not only can breast augmentation be used to increase breast size and symmetry, but it can also be used to restore fullness lost over time or to correct conditions such as tuberous breast. Ideal patients of this surgery should be making an autonomous choice and be capable of understanding the benefits and risks the procedure presents.
It's not for society to say who should have plastic surgery. That's up to each individual to decide. It comes down to personal esteem and wanting to feel better about yourself.
– Happy Patient
Choosing Saline or Silicone Implants
As mentioned, you and your surgeon have many options when considering breast augmentation—the first of which is the type of implant to use. Saline implants are filled with sterile saltwater encased in silicone rubber during surgery. They are filled during surgery, allowing for a shorter surgical incision.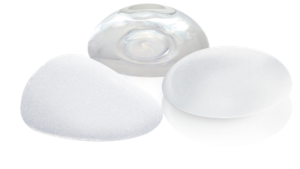 Silicone implants have a more natural feel and are lighter, but can be more expensive. Additionally, silicone implants can only be used on patients 22 and older, per the FDA. Implant size, shape, texture, profile, diameter and exact placement can also be determined prior to the procedure and will vary based on the needs and expectations of the patient.
Both saline and silicone breast implants are available in either round or teardrop shapes. Implants can have smooth or textured surfaces, and can be placed either above or below the chest muscle. Dr. Goldberg will discuss all of the possible options with you to help you decide which is right for you.
Do I need a breast lift in addition to an augmentation?
Some patients interested in breast augmentation may also have breast ptosis. This is when either the nipple or a significant portion of the breast hangs below the fold on the undersurface. When this is the case, Dr. Goldberg may recommend a breast augmentation with lift. This procedure lifts these tissues in addition to placing an implant.
What to Expect in Breast Augmentation Surgery

Most breast augmentation procedures take about one hour and can be performed without general anesthesia. After the incision has been made in the desired location, the breast tissue and skin are lifted to make a pocket for each implant. The implant is then inserted below or above the pectoral muscle and centered below the nipple. Finally, the incisions are closed with sutures and skin adhesive or surgical tape is applied.

The inframammary, periareolar and transaxillary incisions are the most common techniques for plastic surgeons performing breast augmentation.
What will my life be like after breast augmentation?
Following the procedure, you will wear a special bra for recovery, which can last one to two weeks. Dr. Goldberg will likely advise you to ambulate within two hours.. Pain may be controlled with medication and regular exams are recommended. Implants do not have an expiration date, but they are not guaranteed to last a lifetime and future breast surgery may be necessary.
As with any surgery, you should be prepared for possible side effects, which may include changes in sensation, infection or inflammation and various implant issues including rupture or contracture.
Cosmetic surgeon Neal Goldberg treats patients from Scarsdale, Dobbs Ferry, Yonkers and many other communities in Westchester, Bergen, and lower Fairfield County. For more information about Breast Augmentation, call our office for a complimentary consultation at 914-722-1600.
*Individual Results May Vary