Face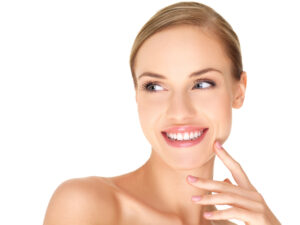 Experience and age are well-deserved milestones, but they need not be reflected in the face. With both non-surgical, minimally invasive cosmetic procedures, and facial plastic surgeries, our board-certified plastic surgeon, Dr. Neal Goldberg, offers many ways to help defy signs of aging on the face, head, and neck. These procedures and surgeries can inspire confidence and a fresh outlook by creating a more youthful, attractive look.
Cosmetic, Non-Surgical Procedures
One of the most popular and well-known non-surgical cosmetic procedures is BOTOX® Cosmetic. Dr. Goldberg also offers non-surgical injectable fillers, which safely and quickly fill in facial wrinkles and folds.
Surgical Procedures
Facial surgery can correct all sorts of imperfections. From a brow lift to raise drooping eyebrows and restore them to a more youthful position, to chin surgery enhancing facial symmetry with reshaping, or an implant – there are many ways to improve what nature and the environment may have compromised. The most popular surgery is the facelift, where excess skin is removed and wrinkles corrected, to create a more youthful, yet natural look. Ear corrections fix protruding or prominent ears. Age and genetics play a large role in drooping and puffy eyelids, which eyelid surgery can help to reverse. A neck lift tightens loose neck tissue, eliminating jowls and neckbands, and rhinoplasty reshapes the nose to fit the lifestyle and desires of the patient.
Sometimes, an accident or trauma damages the face, necessitating reconstructive facial surgeries. Facial fractures can adversely affect facial features, which may be successfully treated with surgery. If nasal passages are blocked or the nose is deformed by genetics or trauma, nasal reconstruction alleviates both cosmetic and practical concerns. The appearance of a scar is reduced with scar revision, and skin cancer surgery treats the most severe consequences of sun exposure.