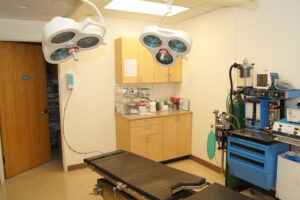 Dr. Goldberg can perform most cosmetic procedures in his private office operating room. This is a fully equipped, state-of-the-art operating facility that has been inspected and certified by the Joint Commission for Accreditation of Health Care Organizations (JCAHO) and New York State. JCAHO is the same accrediting body that inspects and certifies all hospitals in America. Our board-certified plastic surgeon has an operating facility that meets all of the highest standards for safety.
Having your procedure in the office has several advantages. The office is a convenient, familiar setting. You will be the only patient in the facility, so your procedure will be entirely discreet, and you will have the full attention of the entire staff. You will be able to avoid the required early check-ins and administrative steps required in a hospital. Office-based surgery typically will also be far less expensive than having the same procedure performed in the hospital.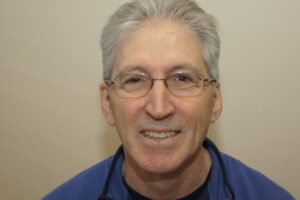 The office operating facility employs only the highest trained, board-certified anesthesiologist and nurses. The anesthesia is provided by Joel Greenspan, MD, who is fully board certified and has over 30 years of experience with office-based surgery. Dr. Greenspan is highly skilled in minimizing post-op nausea and pain so you can feel as good as possible as fast as possible. All surgical and recovery nurses are RNs with operating room, recovery room, or ICU experience.
Office-based surgery is a wonderfully convenient, discreet, and economical way to have your procedure. Dr. Goldberg can tell you if you are a good candidate for surgery in this setting during your initial consultation.