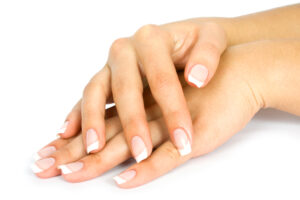 Hand surgery encompasses many surgical approaches to treat the hand for injuries, disease onset, or congenital defects like Dupuytren's contracture (thick, scar-like tissue pulling fingers toward palm, restricting motion). The common goal of these surgeries is to regain maximum use of the hand. Procedures aimed at meeting this goal correspond to the specific condition plaguing the patient and may involve grafting, flap surgery, replantation or transplantation.
Among the most common hand injuries requiring hand surgery are the following:
Injuries to tendons, nerves, blood vessels, and joints
Fractured bones
Burns, cuts, and other injuries to skin
Congenital defects
Candidates for Hand Surgery
If you suffer from injuries, disease onset, or congenital defects to the hand you may be a candidate for surgery. Most often such individuals experience pain and functional loss of the hand. More specific indications may include:
Repetitive stress injuries
Congenital malformations
Injections
Tumors
Carpal Tunnel
What Happens During Hand Surgery?
If our board-certified plastic surgeon, Dr. Goldberg, is conducting surgery to reconstruct an injured hand, he will focus on restoring function and appearance, a task that can be quite challenging depending on the extent of the injury. Once X rays and other medical testing are completed, Dr. Goldberg will proceed with one or more of the following surgical techniques: grafting, flap surgery, replantation or transplantation.
One year ago I had surgery performed by Dr. Goldberg on my broken right pinky. A few months later I had full range of motion back with my finger! It was absolutely amazing. I was nervous that my pinky was ever going to be the same, but Dr. Goldberg performed a phenomenal operation by inserting 2 pins through my pinky that would allow range of motion for my finger during the healing process. I could not be happier with the results and would recommend him to anyone for hand reconstructive surgery. He is the best!

Matt

December 31, 2015

12345
Grafting is used to transfer tissue from a donor site on the body to the wound site, including skin, bone, nerves, or other tissue. If Dr. Goldberg decides that the tissue to be transferred should have its own blood supply, flap surgery is conducted. Microsurgery may be used to anastomose, or connect the blood vessels from the flap and the donor site, a technique that is conducted with magnification. Replantation or translantation are procedures administered for patients with amputated fingers, usually with microsurgery.
What Happens After Hand Surgery?
Most patients will experience some discomfort following surgery. To treat these symptoms, Dr. Goldberg may prescribe pain medication and antibiotics to prevent infection. Special dressings may be applied to reduce swelling.
For more information about hand surgery, call our office for a consultation at 866-481-5585.