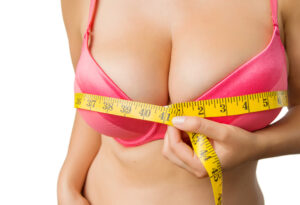 If you struggle with overly large breasts you can turn to Dr. Neal Goldberg for breast reduction procedures. Breast reduction surgery can help:
Reduce overly large breasts
Alleviate pain caused by overly large breasts
Lift and reshape breasts and areola
Improve the body's silhouette
Is a breast reduction right for me?
3694 View Gallery A breast reduction, also called a reduction mammoplasty, is a procedure used to reduce the size of overly large breasts. If you struggle with overly large, pendulous breasts (breast hypertrophy or macromastia) you may additionally suffer from pain caused by the breasts and may be self-conscious about their body. The pain associated may be in the neck, shoulders or cause inframammary fold infections.
My life has been drastically changed by my breast reduction. I could not have asked for a better doctor, and I could not be happier.
– S.D.
What can I expect from the procedure?
This procedure is done under general anesthesia and can last between two and four hours.
This illustration depicts a typical breast reduction procedure and outcome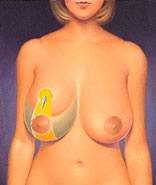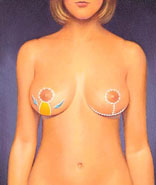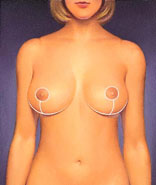 Dr. Goldberg will first create an incision, often shaped like an inverted "T" or anchor. The incision circles the areola and extends down to the breast crease. Excess skin, fat and glandular tissue is then removed from the incision site. Liposuction is performed to remove any additional excess fat, and the nipple is reshaped and elevated, also lifting the breast. Dr. Goldberg will then use stitches to close the incision and cover the area with gauze and tape.
In some cases, our plastic surgeon may decide you are a good candidate for the vertical reduction technique. In this procedure, an incision is made around the areola extending vertically down the breast, somewhat resembling a "lollipop." If you undergo this technique, scarring may be dramatically reduced.
For my patients — and me, this is one of the most rewarding surgeries that I perform.
– Dr. Goldberg
What will my life be like after breast reduction?
Following surgery, you should expect a recovery period of one to two weeks. During this time, you will wear a surgical bra to aid in proper healing. Special surgical drains may be necessary to collect any fluid from the incision site. If you experience excessive aching, swelling or bruising, Dr. Goldberg may prescribe pain medication. Be aware that swelling after the surgery can cause some loss of feeling in the nipples and breasts.
As with any surgical procedure, you need to be aware of possible complications. These may include bleeding, infection, sores, asymmetry of the breasts or nipples and permanent loss of feeling in the breasts or nipples.
For more information about breast reduction surgery, call our office for a complimentary consultation at 914-722-1600.
*Individual Results May Vary