Body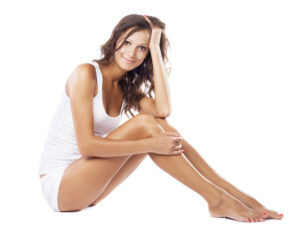 Everyone has a different idea of what it means to have the perfect body, but, sometimes, desired results cannot be achieved with exercise and diet alone. As an extensively trained plastic surgeon, Dr. Neal Goldberg offers a wide range of body reshaping procedures that can help, whether the need for change is the result of massive weight loss, aging, or pregnancy, or to address a specific area of concern.
For baggy upper arms, an arm lift restores firmness. A thigh lift smooths, thins, and firms up troublesome thighs. If the stomach area is a concern, a tummy tuck tightens and slims the abdomen. Body contouring may be the answer to reshaping the body and creating a desired look, especially after losing a large amount of weight.
Some body reshaping surgeries can be performed with an endoscopic technique, a less invasive method that reduces scarring and promotes quicker healing.
Having plastic surgery isn't a copout or a sign that someone is vain. It's about getting your mojo back and feeling good about how you look.
– Dr. Goldberg
General reconstructive surgery is available for those who were born with congenital abnormalities or who need plastic surgery as the result of an injury or illness.
Dr. Goldberg is one of the few surgeons in America who perform hand rejuvenation surgery to reduce the look of aging on the back of hands. He is also skilled in microsurgery of the hand, necessary for hand reconstruction due to trauma or lost fingers.
Liposuction can be done using various techniques, all of which are relatively noninvasive and usually require little downtime. Tiny hidden incisions are used to allow suction of targeted areas of unwanted fat.
It's a major accomplishment to lose a lot of weight, but that loss often leaves the body cosmetically and practically altered. Massive weight loss patients can benefit from the removal of excess skin and body contouring. Pregnancy can also create unwanted changes in a body. Dr. Goldberg's mommy makeover can help restore – even enhance – the body after a pregnancy. A mommy makeover may include the following procedures: tummy tuck, breast lift, breast implant, or liposuction.
Wound care deals with restoring normal appearance and function to damaged areas.
When it comes to wanting a better body, women are not alone. Dr. Goldberg also offers body sculpting for men to address his male patients' body image concerns.