Men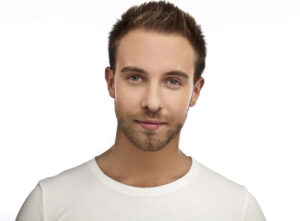 It's an ultra competitive world. Even for men – top form and attractive appearance are often necessary to gain the maximum advantage. There are certain areas of the body, however, that no amount of dieting, pull-ups, or abdominal crunches will change. More and more, this means turning to male cosmetic surgery, and our plastic surgeon, Dr. Goldberg, offers many options.
Body sculpting uses liposuction to help men get the ideal body shape they want. There are also surgeries to target more specific areas. Ear correction can reshape and pin back those protruding, prominent ears. Droopy or puffy eyelids caused by age or genetics can be improved. A neck lift helps smooth out neck wrinkles and erase folds. For those who want to improve the appearance or function of their nose, rhinoplasty may be the answer.
A facelift goes a little farther to improve the overall look of the face and remove signs of aging including deep wrinkles, jowls, and excess skin.
Male breast over-development, or gynecomastia, can often be a source of embarrassment in the locker room or at the poolside. Dr. Goldberg offers several options for treatment for this condition including liposuction or male breast reduction.