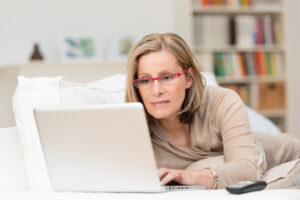 Some of the most visible signs of aging, such as excess skin and deep creases, can also be the hardest to address. Fortunately, facelift surgery from our board certified plastic surgeon is designed to improve the appearance of these common concerns with beautiful results that look very natural. As an elective procedure, facelift surgery typically will not be covered by medical insurance; however, our practice offers financing options like CareCredit® that can help bring the cost of this treatment into your budget.
The cost of facelift surgery will vary from person to person based on the details of their customized treatment plan, but it generally runs between $3,000 and $15,000. The technique used will be one of the factors that affects the price, and so will the surgeon's fee, the hospital or facility fee, and the anesthesiology fee. Other expenditures can include medications, bandages, and other supplemental expenses. Dr. Neal Goldberg can provide a complete cost breakdown of your procedure during your initial consultation.
We know that it's common practice for patients to compare quotes from a number of plastic surgeons. We encourage you to ask what's included in the estimate, as some offices only provide the surgeon's fee. We want you to be as well-informed as possible about your procedure and will detail the expected price of full treatment based on your individual plan.