Sculptra® Aesthetic
Home/ Cosmetic Injectables/Sculptra® Aesthetic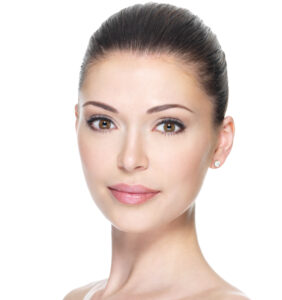 Most people experience facial aging through a number of effects. You may see fine lines and wrinkles develop, skin quality change, and mid-facial volume deplete. Many injectable fillers can address one or two concerns, but Sculptra® Aesthetic is a bit different from other injectable treatments. Made of poly-L-lactic acid (PLLA), Sculptra® is designed to provide more comprehensive rejuvenation across the facial area. Often called a "liquid facelift," Sculptra® can help restore the appearance of your skin with gradual, natural-looking effects and long-lasting results. FDA-approved for patients 18 years of age or older, our experienced plastic surgeon can assist you in determining if Sculptra® can help you achieve your goals.
What Is Sculptra® Aesthetic?
Sculptra® Aesthetic is a collagen stimulator; it remodels facial contour by encouraging the body's natural generation of collagen. As you age, the amount of collagen you produce drops. Sculptra® helps to replace lost collagen, subtly yet noticeably restoring volume and softening creases. As the PLLA microparticles are absorbed by your skin, they facilitate the collagen production that supports the deeper tissues and overall structure of the face to create a fuller, more youthful appearance.
What Benefits Can Sculptra® Provide?
Sculptra® offers numerous advantages, particularly an overall improvement in facial volume and skin quality. Additionally, Sculptra® benefits include:
Reduction in smile lines, marionette lines, and chin wrinkles
Increased facial volume and fullness
Improved skin tone and texture
Long-lasting results
Minimal downtime
The option to extend the effects with occasional maintenance treatments
What Is the Sculptra® Treatment Like?
As with all procedures performed at our practice, your safety and comfort are paramount. Dr. Neal Goldberg will evaluate your facial contours, discuss your concerns, and develop a customized treatment plan to optimize your outcome. Sculptra® is delivered through a series of targeted injections in the treatment area. How proficiently this technique is done is essential to achieving the maximal effects. As a result, our skilled plastic surgeon performs the procedure himself. We recommend a highly-trained individual always perform Sculptra® injections for this reason. After Sculptra® is administered, you may return to normal activity immediately. Some minor redness, swelling, and bruising may occur, and these symptoms should fade quickly. Most patients will need one to four sessions of Sculptra® injections for the best result. Dr. Goldberg will discuss the details with you before your procedure.
How Long Will Sculptra® Last?
Sculptra® works gradually, and most patients begin to see the effects in a few weeks, with continued improvement over several months. More improvement should occur with each passing treatment session, which typically occurs over the course of three or four months. Sculptra® can last up to two years or more, with many individuals seeing benefits for years.
How Much Does Sculptra® Cost?
Every treatment plan is tailored to the needs and goals of the patient. The price of Sculptra® will vary depending on the complexity of your program, the number of sessions you receive, and the volume of formula needed to achieve your goals. We believe patients have a right to the best, most thorough information possible. As a result, we will provide a detailed cost estimate at your consultation. If you are interested, we work with medical financing agencies that offer appealing terms and payment plans for qualified applicants. Let us know if this option interests you and we can provide additional information.
Curious about Sculptra® but want to learn more? Talk to Dr. Goldberg about your cosmetic goals during a consultation, and he can determine whether Sculptra® Aesthetic or another technique is right for you.