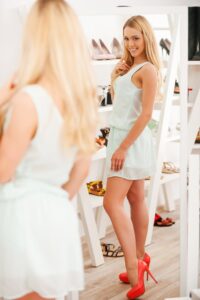 Even with the best effort, excess fat pockets sometimes just won't budge. Diet and exercise are excellent methods of maintaining a healthy body weight, but fat deposits can still remain. Fortunately, liposuction may be able to help. Dr. Neal Goldberg, our board certified plastic surgeon, offers this state-of-the-art cosmetic procedure at his practice. Liposuction is specifically designed to address trouble spots that are resistant to traditional means of fat reduction.
If you're considering liposuction, it's important to note that ideal candidates will be in good overall health. Additionally, they should have reasonable expectations for results. Liposuction should not be used as a weight loss method. The primary purposes are to remove pockets of fatty tissue and to enhance body contours in the treated area. Some of the more common regions patients focus on are the abdomen, hips, thighs, and back (particularly near the bra line). Dr. Goldberg uses his keen artistic eye to help obtain natural-looking results that offer more comprehensive improvement than simple fat reduction.
Liposuction is a fully customizable procedure, and we can help you determine if it's right for you during your initial consultation. Our friendly and knowledgeable medical team is standing by.