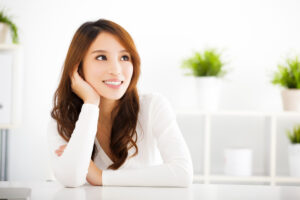 Nose reshaping surgery is one of the most enduringly popular cosmetic enhancement procedures in the nation. Changing the shape and proportion of the nose can enhance the harmony of all the facial features with beautiful results. If you're considering rhinoplasty, our board certified plastic and reconstructive surgeon, Dr. Neal Goldberg, believes you should be well-informed before making a decision. One of the most important parts of the procedure to understand is the healing process. The recovery period is essential to achieving optimal results, and being prepared can help make the time pass more quickly and comfortably.
Rhinoplasty typically is an outpatient procedure, and you should be able to return home the same day. In general, you should take one to two weeks off from work and other routine activities. Swelling and bruising on the face and nose is to be expected, and Dr. Goldberg will prescribe pain medication to manage your discomfort. After the first week, the packing in the nose will likely be removed. You should avoid strenuous activity for about one month, and you should take a holiday from sports and recreational activities that could cause nasal injury (basketball, volleyball, baseball, football, soccer, tennis, etc.) for about six weeks.
After about three to six months, you should be used to your new look, but some people may need additional time to adjust to the change. Some mild swelling may continue for up to a year; however, this effect will likely go unnoticed by you. For more information, we encourage you to reach out to us. We're here to help.