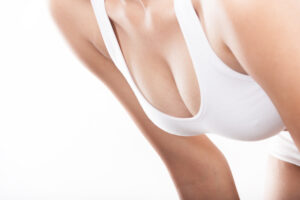 Breasts come in all shapes and sizes, but these factors don't remain constant forever. If your breasts have changed over time due to the natural process of aging, bearing children, or genetic predisposition to skin laxity, you may consider breast lift surgery. This procedure is a popular way to restore the breasts to a more youthful look. There are many benefits to breast lift, but the technique alone won't change the size or, typically, the volume of your breasts. For that, you'll need breast implants. Dr. Neal Goldberg, our board certified plastic surgeon, offers breast augmentation with a lift – also known as breast lift with implants or mastopexy with implants – for more comprehensive aesthetic enhancement.
Some women know immediately if they do or do not want breast implants when considering a breast lift. Other women may not be sure which option is best for them. If you're on the fence, here are some factors to consider that can help guide your decision:
Implants Can:
Restore lost breast volume
Help you achieve larger or fuller breasts
Regain firmness to breast tissue
Correct asymmetries between breasts
Achieve impressively natural-looking results with the latest anatomically shaped models.
There's no one right procedure for everyone; your needs and goals are unique. Dr. Goldberg will listen to your concerns and answer your questions with thoughtful consideration. He will also create a customized treatment plan that can help best achieve your desired outcome. If you decide a breast lift with implants is the way to go, he can help you select the perfect pair.
We're here to help. Contact us today for more information or to schedule a consultation with Dr. Goldberg.