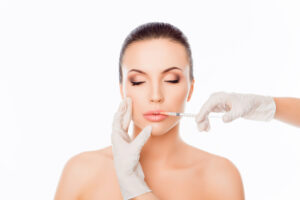 In many instances, non-surgical facial rejuvenation procedures can help you achieve a more youthful-looking appearance without the need for surgery. Cosmetic injectables can be used to soften fine lines and wrinkles and restore volume with little downtime. Even though these treatments are minimally invasive, there are still some risks involved, which is why it's important to select a qualified injector to perform the procedure. Choosing an extensively trained injector, like our board-certified plastic surgeon, can help you obtain the best quality results in the safest environment possible.
Having a thorough understanding of the underlying structures of the face and facial aesthetics is essential to achieving the desired outcome. A skilled medical professional will customize treatment to optimize the results for each individual. In addition to knowing precisely where to administer the injectable product, a highly trained injector will utilize the appropriate formula and the ideal volume of gel to best suit the patient. Dr. Neal Goldberg personally performs injections at our practice, and he offers an expansive array of state-of-the-art cosmetic injectables, including BOTOX® Cosmetic, JUVÉDERM®, Restylane®, and Belotero® Balance.
Injectors are not required to be medical doctors; however, choosing an experienced plastic surgeon to perform can reduce the risk of complications and enhance the outcome. To learn more about the importance of selecting a qualified injector, contact our team today.