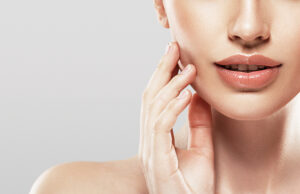 JUVÉDERM® is one of the most popular brands of dermal filler available. Many people even request this FDA-approved product by name; however, what some people may not realize is that there are several different versions of JUVÉDERM®, including JUVÉDERM® XC, JUVÉDERM Ultra, JUVÉDERM® Ultra Plus, JUVÉDERM VOLUMA®, and JUVÉDERM VOLBELLA®. Each type offers unique benefits. By becoming well-informed about your options, you can be a more active participant in your facial rejuvenation experience, which our plastic surgeon has found often makes patients more satisfied with their results.
JUVÉDERM® is a hyaluronic acid-based dermal filler that reduces many common signs of aging by adding volume to the skin. Depending on the concern you're interested in addressing, one or more formulas may be recommended to best treat the issue. Any of the JUVÉDERM® formulas that contain the letters XC after the name indicate lidocaine, a local anesthetic, is included in the gel to minimize discomfort during treatment. The difference between Ultra and Ultra Plus is the size of the particles. Larger particles, signified by the Ultra Plus designation, are typically better for deeper wrinkles. Larger particles may also provide longer-lasting results.
JUVÉDERM VOLUMA® and JUVÉDERM VOLBELLA® are more specialized products. JUVÉDERM VOLUMA® is designed to restore volume in the mid-facial area—the upper, mid, and lower cheeks. JUVÉDERM VOLBELLA® is intended to be used to enhance the shape and fullness of the lips and to soften wrinkles around the mouth. They also come in formulations that include lidocaine.
It's easy to feel overwhelmed by the many kinds of fillers that are available. The good news is, the broad array of options makes it easier than ever to customize your treatment plan and achieve natural-looking rejuvenation. If you have any questions about which JUVÉDERM® formula is right for you, please reach out to our skilled medical team to schedule a consultation.