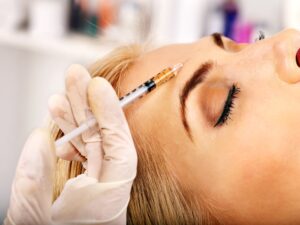 Cosmetic injectables like BOTOX Cosmetic offer a broad array of benefits, but it's also important to understand that no treatment comes with zero risk of side effects. Fortunately, BOTOX injections typically have few and minor unwanted symptoms that should pass within a few hours or days. The most common side effects of BOTOX Cosmetic are:
Bruising
Redness
Swelling
These issues are usually concentrated at the injection sites and fade soon after treatment. They should not limit your ability to go about your normal routine. Less common side effects have also been reported, including nausea and flu-like symptoms. These too should fade quickly, but if you have any questions about your treatment experience, do not hesitate to contact us.
The best way to limit your risk is to rely on an experienced injector like Dr. Neal Goldberg to deliver your BOTOX injections. We will provide a thorough evaluation before beginning treatment, and we are dedicated to patient safety and results in all stages of care.